Speculation on what happened to Malaysia 370 now runs rampant across the world media, just as it always does after any airline disaster. But as usual, most of what the "informed sources" hypothesize is unfounded or at least, not based on fact. That's because whether the "experts" popping up on broadcast media want to admit it or not, there are few facts; and for all the wrong reasons in this case, there are fewer than ever.
That in itself is significant and, in my judgment from the perspective of one who makes a living piloting Boeing jets, a major factor largely ignored in the media. Specifically, what didn't happen to that Boeing 777 holds the key to what did.
First, let's start with the most obvious clue, which basically is the common denominator in one major risk factor that affected everyone who boarded Malaysia flight 370: the two travelers with stolen passports. No, I'm not even suggesting that they were players in a terrorist plot, although that is possible. Rather, the common denominator risk factor is this: clearly, third world security once again and not surprisingly, failed.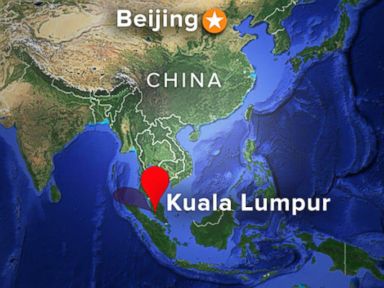 The Interpol database listing those stolen passports would have been cross checked in the United States, Canada, Great Britain, and every country in Europe. Was the database available to Malaysia? To the airport in Kuala Lumpur? Of course it was–but the database was never crosschecked against the flight manifest. That's the starting point of what didn't happen, and that trail only gets worse.
Is there a good reason why the Interpol list wasn't checked? Actually, the more important question, the answer to which bears heavily on the common denominator in play, is this: does any good reason for not checking even exist? Technological deficit? Budget constraint? Manpower? Mismanagement? Incompetence? Is there a "good" reason for this failure, which would imply there is a level of acceptance appropriate for the failure to secure the screening process?
If what the rest of the modern world considers essential–airline and airport security–is simply not maintained in Malaysia, what else is not done there?
That brings me to the jet itself. I've had a printer message pop up at 40,000 feet that read, "Please check the vibration level on the right engine–it's reading high down here." Down here, in this case, is my airline's technical operations center that is receiving, monitoring and screening the extensive data stream flowing from my Boeing 737-800, including detailed telemetry from the two CFM-56 high-bypass jet engines.
Malaysia Air says there was no data stream from flight 370, while Rolls Royce, the manufacturer of the engines on that 777 who monitors that data stream says there was. Which raises the larger question of why the two disagree? Why would the airline–and the authorities governing airlines in Malaysia–not have the data, or say that they didn't? Again, is there even a good reason? Lost data? Technical shortcoming? Incompetence? Insufficient budget or manpower resources?
Which brings worse to worst: untruth. In an incident I witnessed from the left seat, the key piece of cause data that nearly led to hull loss with 150 fatalities (including me) was the radar plot and audio tape of the Mexico City Approach Control's vectoring. Which, of course, went "missing" in the subsequent investigation.
Which lowers us to the worst of the worst factors at play in Malaysia and Mexico and other third world countries where, as Asiana Airlines proved last summer, a "competent and qualified" cockpit crew could fly a perfectly good 777 into a sea wall. That is, culture.
Certainly, the Ethiopia Airlines copilot who recently commandeered his own 767 and nearly ran it out of fuel over Central Europe was, according to Ethiopia Air and their aeronautics regulators, "highly qualified" like the Asiana crew.
In a country like Malaysia where no heads roll when passports are not checked against databases of security risks, stolen documents, and worldwide watch lists, when key flight data may or may not be recorded, monitored or maintained (all that data, by the way, is key to modern jet safety and maintenance), when convention and tradition–essentially culture–mandates that power relationships (and likely, money) transcend the first world strictures of duty, common sense and personal responsibility–what does anyone think could–and did, and will–happen?
The only reason this list of failures–which barely scratches the surfaces of things that didn't happen, causing the disaster that did–is a surprise to the flying public is because of a twofold consumer bias: price, and marketing. A 777 in the paint job of Malaysia Air looks as impressive as a 777 in United Airlines paint, and they both have a $250 million dollar price tag. But that's where the similarity ends–technical capability, maintenance standards, government regulatory oversight, budget, manpower and culture run the gamut–and there is a bottom end upon which the airline passenger who goes by appearances gambles everything.
Consider the billion dollar cruise industry, where it's common to register a half-billion dollar ocean liner in the country with the least competent (read: least costly/interfering) regulatory capability, like Liberia, the Bahamas, or Panama. And when a mega-ship's engines fail in cruise, or the steering quits, or a fire disables the electrical system, or the incompetent captain runs the ship aground showing off, we get a thousand personal anecdotes, cell phone pics, YouTube videos and talk show interviews from those who survived the incompetence, decrying what didn't happen that should have prevented what atrocity actually did.
How does that regulatory, cultural and operating failure play out at 35,000 feet and 500mph? Ask the passengers of Malaysia 370 about the end result–if you can find them. Because in their case, all of the above things that should have protected them did not.
The bigger mystery in the Malaysia 370 disappearance isn't what happened, or even what failed to happen which caused the loss of 200+ lives. Rather, it's that people are actually surprised that it did.
Contact JetHead privately: see "About"